The Council of Scientific Advisers (CSA) is composed of fifteen eminent scientists active in the international arena in the Life Sciences. The members of the Council are elected by the Board of Governors, with the Director-General of ICGEB serving as the Secretary. The members of the CSA hold office for a period of three years and are eligible for reappointment for two further periods of three years.
The main functions of the CSA include:
reviewing the scientific research activity of each ICGEB Component and reporting back to the Board of Governors;
examining the work programme and the budget of the Centre and making recommendations to the Board;
assisting the Director General on all substantive, scientific and technical matters concerning the activities of the Centre,
The CSA holds a regular session once a year, generally alternating the meetings between the three Component laboratories in Trieste, New Delhi and Cape Town.
The twenty-ninth session of the CSA was held in Trieste, Italy on 4-5 April 2023.
Current CSA Members
Roger N. Beachy
Department of Biology, Washington University, St. Louis, MO, USA
Marco Foiani
IFOM (FIRC Institute of MolecularOncology), Milan, ITALY
Angela Gronenborn
School of Medicine
Swanson School of Engineering
Dietrich School of Arts and Sciences
University of Pittsburgh, USA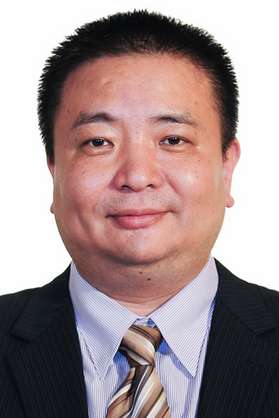 Li Jin
Institute of Genetics, School of Life Sciences, Fudan University, P.R. CHINA
Alexis M. Kalergis
Millennium Institute for Immunology and Immunotherapy, Santiago, CHILE
Jorge Kalil
Laboratory of Immunology, Heart Institute, School of Medicine, University of São Paulo, BRAZIL
Alexander A. Makarov
Engelhardt Institute of Molecular Biology of the Russian Academy of Sciences, Moscow, RUSSIA
Lynne E. Maquat,
Professor, Depts. of Biochemistry & Biophysics, Oncology, & Pediatrics, School of Medicine & Dentistry; Director, Center for RNA Biology; Chair, Graduate Women in Science, Univ. of Rochester, NY, USA

Shekhar C. Mande
Former Director General, Council of Scientific and Industrial Research and Secretary, Department of Scientific and Industrial Research, Govt of India, New Delhi, INDIA
Bongani Ndimba
Senior Research Manager (Director) Infruitec-Nietvoorbij
Agricultural Research Council (ARC), SOUTH AFRICA
Rafael Rivera Bustamante
CINVESTAV, IPN-Unidad Irapuato, Genetic Engineering Department, Irapuato, MEXICO
*Richard J. Roberts
New England Biolabs, Ipswich MA, USA
Mohammed Sebaihia University Hassiba Benbouali, Chlef, ALGERIA
Carmen Socaciu
University of Agricultural Sciences and Veterinary Medicine, Cluj-Napoca, ROMANIA
Khatijah Yusoff
Department of Microbiology, Faculty of Science and Environmental Studies, Universiti Putra Malaysia, Selangor, MALAYSIA
Former CSA Members
Sonia Abdelhak, TUNISIA (2009-2015)
Khosrow Adeli, CANADA (2009-2018)
Ahmed Azad, BANGLADESH (1999 – 2007)
Padmanabhan Balaram, INDIA (2006 – 2008)
Francesco Blasi, ITALY (2006-2015)
L. Luca Cavalli Sforza, ITALY (1995 – 2005)
Ananda Chakrabarty, USA (2007 – 2016)
Pierre Chambon, FRANCE (1998 – 2006)
Zhangliang Chen, CHINA (2005 – 2010)
Zodwa Dlamini, SOUTH AFRICA (2018-2022)
Zen-Chuan Fan, CHINA (2017-2019)
Mariano Garcia-Blanco, USA (2011-2022)
Georgi Georgiev, RUSSIA (1995 – 2003)
Vladimir Glisin, SERBIA (2000 – 2008)
Xiaocheng Gu, CHINA (1995 – 2004)
Robert Haselkorn, USA (1998 – 2006)
Luis Herrera Estrella, MEXICO (2000 – 2008)
Luis Herrera Martinez, CUBA (2001 – 2009)
*Timothy Hunt, UK (2005 – 2010)
Muntaser El Tayeb Ibrahim, SUDAN (2004-2013)
Gagandeep Kang, INDIA (2017-2019)
Radovan Komel, SLOVENIA (2004-2013)
*Arthur Kornberg, USA (1995 – 2005)
Alberto Kornblihtt, ARGENTINA (2005-2014)
*Joshua Lederberg, USA (1995 – 2004)
Miguel A. Gomez Lim, MEXICO (2014-2016)
Valerie Mizrahi, SOUTH AFRICA (2008-2014)
Hassan Mshinda, U.R. TANZANIA (2014-2016)
Vasey Nyamu Mwaja, KENYA (2016-2018)
Nduka Okafor, NIGERIA (1995 – 2003)
Govindarajan Padmanaban, INDIA (1995 – 2005)
Nicholas Proudfoot, UK (2006-2015)
Rafael Radi, URUGUAY (2010-2019)
Dinakar M. Salunke, INDIA (2012-2015)
Ramesh V. Sonti , INDIA (2020-2022)
Héctor Norberto Torres, ARGENTINA (1995 – 2004)
Pablo Valenzuela, CHILE (1995 – 2000)
Marc Van Montagu, BELGIUM (2007-2013)
Inder Verma, USA (2018-2022)
Mamannamana Vijayan, INDIA (2009-2011)
Brenda Wingfield, SOUTH AFRICA (2015-2017)
Ray Wu, USA (1995 – 1997)
Wei-hua Wu, CHINA (2011-2014)
*Harald zur Hausen, GERMANY (2015-2017)
*Nobel Laureates
For further information
Secretary of the ICGEB Council of Scientific Advisers
Dr. Lawrence Banks
ICGEB Director-General