Archive of Kirill's Paper of the Week - 2001
By Kirill Degtyarenko
Last modified: Mon Aug 2 10:03:22 BST 2004
---
14 December 2001.
---
7 December 2001.
---
30 November 2001.
Datta, S., Mori, Y., Takagi, K., Kawaguchi, K., Chen, Z.-W., Okajima, T., Kuroda, S., Ikeda, T., Kano, K., Tanizawa, K. and Mathews, F.S. (2001) Structure of a quinohemoprotein amine dehydrogenase with an uncommon redox cofactor and highly unusual crosslinking. Proc. Natl. Acad. Sci. USA 98, 14268-14273.
---
23 November 2001.
---
16 November 2001.
McCloskey, J.A., Graham, D.E., Zhou, S., Crain, P.F., Ibba, M., Konisky, J., Söll, D. and Olsen, G.J. (2001) Post-transcriptional modification in archaeal tRNAs: identities and phylogenetic relations of nucleotides from mesophilic and hyperthermophilic Methanococcales. Nucleic Acids Res. 29, 4699-4706.
---
9 November 2001.
Martin, P., DeMel, S., Shi, J., Gladysheva, T., Gatti, D.L., Rosen, B.P. and Edwards, B.F.P. (2001) Insights into the structure, solvation, and mechanism of ArsC arsenate reductase, a novel arsenic detoxification enzyme. Structure 9, 1071-1081.
---
2 November 2001.
Østergaard, H., Henriksen, A., Hansen, F.G. and Winther, J.R. (2001) Shedding light on disulfide bond formation: engineering a redox switch in green fluorescent protein. EMBO J. 20, 5853-5862.
---
26 October 2001.
Pradines, J.R., Hasty, J. and Pakdaman, K. (2001) Complex ligand-protein systems: a globally convergent iterative method for the n × m case. J. Math. Biol. 43, 313-324.
---
19 October 2001.
Bald, D., Noji, H., Yoshida, M., Hirono-Hara, Y. and Hisabori, T. (2001) Redox regulation of the rotation of F1-ATP synthase. J. Biol. Chem. 276, 39505-39507.
---
12 October 2001.
---
5 October 2001.
---
28 September 2001.
---
21 September 2001.
---
14 September 2001.
Kurz, M., Gu, K., Al-Gawari, A. and Lohse, P.A. (2001) cDNA-protein fusions: covalent protein-gene conjugates for the in vitro selection of peptides and protein. ChemBioChem 2, 666-672.
---
7 September 2001.
---
31 August 2001.
Watts, R.A., Hunt, P.W., Hvitved, A.N., Hargrove, M.S., Peacock, W.J. and Dennis, E.S. (2001) A hemoglobin from plants homologous to truncated hemoglobins of microorganisms. Proc. Natl. Acad. Sci. USA 98, 10119-10124.
---
17 August 2001.
Nelson, G., Hoon, M.A., Chandrashekar, J., Zhang, Y., Ryba, N.J.P. and Zuker, C.S. (2001) Mammalian sweet taste receptors. Cell 106, 381-390.
---
10 August 2001.
---
3 August 2001.
| | |
| --- | --- |
| Subramaniam, R., Desveaux, D., Spickler, C., Michnick, S.W. and Brisson, N. (2001) Direct visualization of protein interactions in plant cells. Nature Biotechnol. 8, 769-772. | |
---
27 July 2001.
---
20 July 2001.
---
13 July 2001.
Apic, G., Gough, J. and Teichmann, S.A. (2001) Domain combinations in archaeal, eubacterial and eukaryotic proteomes. J. Mol. Biol. 310, 311-325.
---
6 July 2001.
---
29 June 2001.
Cortés, A., Cascante, M., Cárdenas, M.L. and Cornish-Bowden, A. (2001) Relationships between inhibition constants, inhibitor concentrations for 50% inhibition and types of inhibition: new ways of analysing data. Biochem. J. 357, 263-268.
Looks simple, isn't it? So it is.
---
22 June 2001.
Ursing, B.M., van Enckevort, F.H.J., Leunissen, J.A.M. and Siezen, R.J. (2001) EXProt - a database for EXPerimentally verified Protein functions. In Silico Biology 2, 010201.
Visit EXProt at http://www.cmbi.kun.nl/EXProt/
---
15 June 2001.
Rau, H.K., Snigula, H., Struck, A., Robert, B., Scheer, H. and Haehnel, W. (2001) Design, synthesis and properties of synthetic chlorophyll proteins. Eur. J. Biochem. 268, 3284-3295.
---
8 June 2001.
Tieleman, D.P., Shrivastava, I.H., Ulmschneider, M.R. and Sansom, M.S.P. (2001) Proline-induced hinges in transmembrane helices: Possible roles in ion channel gating. Proteins 44, 63-72.
---
1 June 2001.
Ko, T.-P., Kuznetsov, Y.G., Malkin, A.J., Day, J. and McPherson, A. (2001) X-ray diffraction and atomic force microscopy analysis of twinned crystals: rhombohedral canavalin. Acta Crystallogr. D57, 829-839.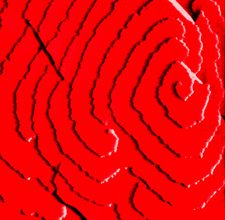 ---
25 May 2001.
Gomes, C.M., Backgren, C., Teixeira, M., Puustinen, A., Verkhovskaya, M.L., Wikström, M. and Verkhovsky, M.I. (2001) Heme-copper oxidases with modified D- and K-pathways are yet efficient proton pumps. FEBS Lett. 497, 159-164.
---
18 May 2001.
---
11 May 2001.
---
4 May 2001.
Fiorini, M., McKendry, R., Cooper, M.A., Rayment, T. and Abell, C. (2001) Chemical force microscopy with active enzymes. Biophys. J. 80, 2471-2476.
---
27 April 2001.
Ponsard, I., Galleni, M., Soumillion, P. and Fastrez, J. (2001) Selection of metalloenzymes by catalytic activity using phage display and catalytic elution. ChemBioChem 2, 253-259.
---
20 April 2001.
---
6 April 2001.
Andrew, C.R., Green, E.L., Lawson, D.M. and Eady, R.E. (2001) Resonance Raman studies of cytochrome c' support the binding of NO and CO to opposite sides of the heme: Implications for ligand discrimination in heme-based sensors. Biochemistry 40, 4115-4122.
"Parallels between certain physicochemical properties of cytochrome c' and those of heme-based sensor proteins raise the possibility that the latter may also utilize both sides of their hemes to discriminate between NO and CO binding."
---
30 March 2001.
---
23 March 2001.
Lee, S.E., Sidorov, A., Gourlain, T., Mignet, N., Thorpe, S.J., Brazier, J.A., Dickman, M.J., Hornby, D.P., Grasby, J.A. and Williams, D.M. (2001) Enhancing the catalytic repertoire of nucleic acids: a systematic study of linker length and rigidity. Nucleic Acids Res. 29, 1565-1573.
---
16 March 2001.
Vajda, T. and Hollósi, M. (2001) Cryo-bioorganic chemistry: freezing effect on stereoselection of L- and DL-leucine cooligomerization in aqueous solution. Cell. Mol. Life Sci. 58, 343-346.
"This is the first recorded example of the effect of freezing on stereoselection".
---
9 March 2001.
Frauenfelder, H., McMahon, B.H., Austin, R.H., Chu, K. and Groves, J.T. (2001) The role of structure, energy landscape, dynamics, and allostery in the enzymatic function of myoglobin. Proc. Natl. Acad. Sci. USA 98, 2370-2374.
"Described as only a passive dioxygen storage protein in texts, we argue here that Mb is actually an allosteric enzyme that can catalyze reactions among small molecules."
---
2 March 2001.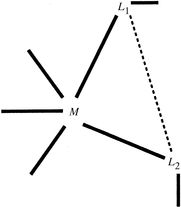 ---
23 February 2001.
Strasdeit, H., Büsching, I., Behrends, S. Saak, W. and Barklage, W. (2001) Syntheses and properties of zinc and calcium complexes of valinate and isovalinate: metal -amino acidates as possible constituents of the early Earth's chemical inventory. Chem. Eur. J. 7, 1133-1142.
---
16 February 2001.

"The large subunit of arsenite oxidase is similar to other members of the dimethylsulfoxide (DMSO) reductase family of molybdenum enzymes, particularly the dissimilatory periplasmic nitrate reductase from Desulfovibrio desulfuricans, but is unique in having no covalent bond between the polypeptide and the Mo atom. The small subunit has no counterpart among known Mo protein structures but is homologous to the Rieske [2Fe-2S] protein domain of the cytochrome bc1 and cytochrome b6f complexes and to the Rieske domain of naphthalene 1,2-dioxygenase".
---
9 February 2001.
---
2 February 2001.
Maccarrone, M. and Finazzi-Agrò, A. (2001) Microgravity increases the affinity of lipoxygenases for free fatty acids. FEBS Lett. 489, 283.
The catalytic efficiency of soybean lipoxygenase-1 (kcat/Km) was found to be ~ 4-fold higher in flight than on ground.
---
26 January 2001.
Armengaud, J., Sainz, G., Jouanneau, Y. and Sieker, L.C. (2001) Crystallization and preliminary X-ray diffraction analysis of a [2Fe-2S] ferredoxin (FdVI) from Rhodobacter capsulatus. Acta Crystallogr. D57, 301-303.
A bacterial [Fe2S2] ferredoxin possibly involved in iron-sulfur cluster biosynthesis has been crystallized for the first time.
---
19 January 2001.
---
12 January 2001.
---
5 January 2001.
Bachand, G.D., Soong, R.K., Neves, H.P. Olkhovets, A., Craighead, H.G. and Montemagno, C.D. (2000) Precision attachment of individual F1-ATPase biomolecular motors on nanofabricated substrates. Nano Letters 1, 42-44.
---
Back to Kirill's Paper of the Week

Archive of Kirill's Paper of the Week - 2000

Archive of Kirill's Paper of the Week - 1999

Archive of Kirill's Paper of the Week - 1998

Archive of Kirill's Paper of the Week - 1997

Archive of Kirill's Paper of the Week - 1996
Also visit:
Kirill's Review of the Week

Kirill's P450 Café
---
Back to the Directory of P450-containing Systems home page: