Mending broken hearts

Mending broken hearts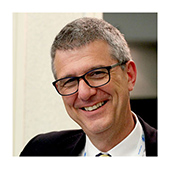 Cardiovascular disease, such as heart failure and heart attack, is the main cause of death for men and women in most of the European countries, and accounts for almost 40% of all deaths in the EU. Despite remarkable progress in surgical and medical therapies, there is a lack of curative treatments for cardiac injury, and the long-term survival of patients with heart failure remains poor.

Heart attack typically results in irreversible loss of cardiac muscle cells, which are incapable of significant regeneration in adult life. Professor Mauro Giacca, from the University of Trieste, aims to identify novel factors that could promote this process through the administration of therapeutic molecules, developed out of small proteins and microRNAs. The findings could potentially lead to innovative treatments to induce heart regeneration.
The project has been submitted and awarded in the context of a long-standing collaboration agreement with the University of Trieste, which enables access to the respective laboratories of the two institutes.
Project: Cardiac Regeneration from within (CuRE)
ERC Funding: € 2.5 million for five years
Press Release
ERC Advanced Resaerch Grants 2017 - Examples of Research Projects